Partners & supporters of IMEC International Meaning Conferences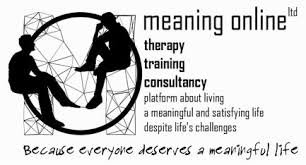 Meaning Online
organiser
http://meaningonline.org.uk/
Metanoia Institute
Training for psychological therapies based in London UK
https://www.metanoia.ac.uk/
RMHCPA the Rocky Mountain Humanistic Counseling and Psychological Association
The Rocky Mountain Humanistic Counseling and Psychological Association's mission is to support and promote existential, humanistic, and transpersonal psychology and counseling, especially in contributing to psychotherapy, education, theory, philosophy of psychology, research methodology, organization and management, and social responsibility and change in the Rocky Mountain Area.

University Professors Press
The University Professors Press was established in 2012 with the mission of publishing books in humanistic and existential psychology; clinical psychology; and creativity studies
https://universityprofessorspress.com/
Gesellschaft fur Logotherapie und Existenzanalyse
Organisation for Logotherapy and Existential Analysis
MentalHealth4All
mental health groups, particularly during COVID-19
www.mentalhealth4all.org
Punk4MentalHealth
Music and art charity to raise awareness and donations for mental health care
p4mh.com / p4mh.live
London Critical University
The London Critical University brings people together in our times of ongoing political, societal and climate crises. We aim to go beyond the polarisation of opinions, to create new visions and communities that can lead to action and lasting change. We welcome you to our regular open events, including interactive lectures, discussions, and social gatherings. Join these festivals of ideas where all your contributions are equally valued. Together we can raise a NEW VOICE!